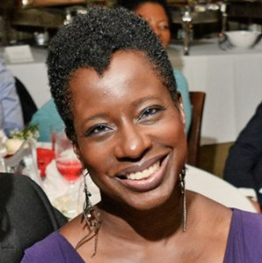 Oslene was born in Guyana, and presently resides in the U.S. She possesses over 25 years of experience that includes supporting the growth of small and medium enterprises (SMEs), serving in senior management positions at U.S. Fortune 500 companies, leading nonprofit and educational organizations, and launching several businesses. Oslene's functional responsibilities have included organizational development, strategic planning, fundraising, operations management, technology planning, marketing and corporate finance. Oslene holds an MBA from the New York University Stern School of Business, a B.A. in Economics from Fordham University, and has received post-graduate training in strategy and innovation from Massachusetts Institute of Technology (MIT) Sloan School of Management.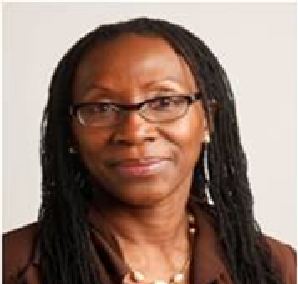 Carol was born in Guyana, and presently resides in Guyana. While living in the U.S. in the past, Carol's roles included Director, Program Management & Continuous Improvement at Bridgestone Americas Tire Operations and Consultant with Alexander Proudfoot, the Brooks Group, and DeWolff Boberg & Associates. Carol also has lived and worked in Barbados for 22 years, where her roles included Managing Director, Caribbean Data Services, and Project Manager and Managing Director for Caribbean Call Centers, the first multi-channel contact center in the Caribbean. Carol earned her MBA from the University of the West Indies and is certified PMP and Lean Mastery, and is Agile Expert Certified, SCRUM Master Certified, SCRUM Product Owner Certified, and SCRUM Developer Certified. Carol is also a Certified Marketing Research Professional, Digital Marketing Professional and a Certified Corporate Sales Professional.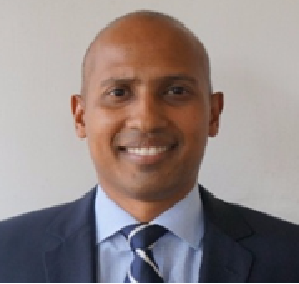 Kapil was born in Guyana, and presently resides in Guyana. He is the founder and managing partner of Plympton Farms, one of the first commercial farms in Guyana to focus on the production and export of tropical ingredients. Plympton is solely export focused and its clients are global packaged food companies in the Caribbean and the U.S. Previously, Kapil was the Director of the Guyana REDD+ Investment Fund and served as Vice President of Mergers & Acquisitions for Moelis & Company in New York, a leading global investment bank serving corporations, governments and financial sponsors in the Americas, Europe, the Middle East, Asia and Australia, advising on acquisitions, restructurings, capital markets transactions, and other corporate finance matters. Kapil has an MBA from the Harvard Business School and a B.A. in Computer Science from New York University.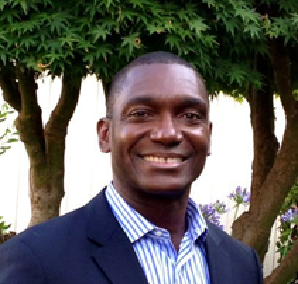 John was born in Guyana, and presently resides in the U.S. John is a technology investment professional with experience in mobile software, enterprise software, unified communications, and payments technologies. John has previously worked in investment banking, venture capital, and private equity. He possesses extensive experience working with emerging and mid-sized companies and in managing cross-functional teams that include engineering, finance, and marketing personnel. John has strong capital markets and commercialization expertise and is highly skilled at negotiation, deal flow, valuation and alliance management. John possesses an MBA from the New York University Stern School of Business, an M.S. in Engineering from Cal Poly San Luis Obispo, and a B.S. in Engineering and Economics from the University of Delaware.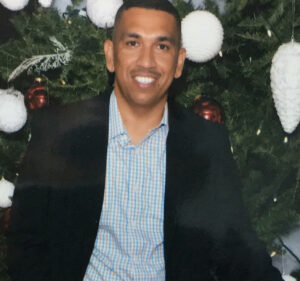 Parmeshwar "Andy" was born in Guyana, and presently resides in Guyana. He possesses nearly 20 years of experience in the banking sector. Andy is a member of the Senior Management Team at his financial institution. He is also Guyana Treasury Manager for his firm's Treasury Operations, Foreign Exchange and Liquidity Management areas. Andy is involved in strategy development, and oversees several committees, including Asset and Liabilities Management and Sales Management. Andy has strong understanding of local financial markets, the macroeconomic, investment and small business environment of Guyana, and of the international banking sector. Andy holds an Associate Degree in Banking and Finance from the Institute of Canadian Bankers, an MBA from Cambridge International College, and is completing his Ph.D in Business Management from Texila University.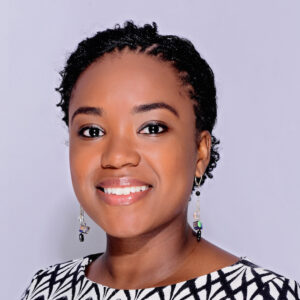 Taffi Ayodele was born in Guyana, and presently resides in the U.S. and Nigeria. She is co-founder of Thando's, a Lagos, Nigeria- and New York-based footwear design and distribution company that provides a platform for African artists to co-design shoes for women. Thando's tied for 1st place in the Beta Group at the Diaspora Demo Day pitch competition at the WorldBank in 2015. Taffi was also the 3rd place winner for the inaugural She Leads Africa Startup Competition in Lagos and was listed in Forbes as one of the 10 Emerging Women Entrepreneurs to Watch in Africa. Prior to Thando's, Taffi served as Director of the Office of Executive Initiatives at the New York State Dormitory Authority (DASNY), one of the largest issuers of low-cost, tax-exempt bonds in the U.S. Taffi holds an MBA in Global Business and Entrepreneurship and a B.A. in Economics from the New York University Stern School of Business.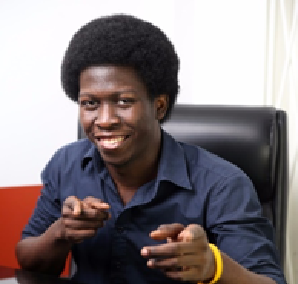 Triston was born in, and presently resides in Guyana. He is co-founder, partner and Information Systems Architect at IntellectStorm, an Information Technology firm based in Georgetown, Guyana. Triston and his partners at IntellectStorm developed a mobile app that he refers to as the "Google of Guyana." The app, Directory.gy, was recognized as the official application of the 50th anniversary of Guyana's independence in 2016. IntellectStorm's Directory.gy also placed first at the PitchIT Caribbean Challenge in Jamaica. Triston is a former Fellow of Young Leaders of the Americas Initiative (YLAI), an initiative of the U.S. Department of State. He is a cum laude graduate of University of Guyana with a B.S. in Computer Science.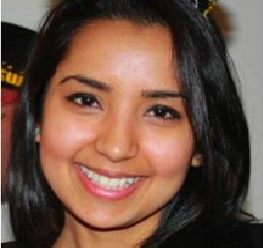 Janita was born in Guyana, and presently resides in the United States. She earned a B.S. in Finance and International Business from the New York University Stern School of Business. Her experience includes management consulting for large multinational clients in the Financial Services industry, focusing on strategy, transformation, and data analytics. Currently, she works at the New York City Economic Development Corporation, focused on growing the creative and tech ecosystems that advance entrepreneurship and innovation to create good jobs in New York City.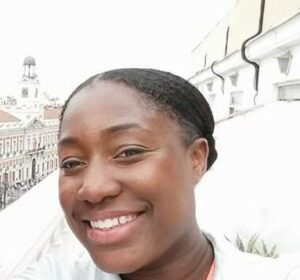 F​aith was born in Guyana, and presently resides in the United States. She is the founder of two startups. Faith received her BA from Brooklyn College, City University of New York (CUNY) and her MBA in Entrepreneurship and Marketing from the Baruch College, CUNY, Zicklin School of Business. Faith has worked at the Zicklin School's Lawrence N. Field Center for Entrepreneurship, counseling small business clients and as an Adjunct Lecturer. Currently, she is the Director of Marketing and Partnerships for CUNY Startups, a program that assists CUNY students to launch or scale new businesses.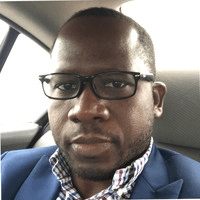 Travise was born in Guyana, and presently resides in the U.S. He is an experienced senior industrial engineer, whose expertise is in food manufacturing, packaging and distribution.  Travise's 20-year food-related manufacturing and engineering career has spanned industries such as farm products, water, pharmaceuticals, spices, seafood, and sugar. He has worked around the world, including in Guyana, Grenada, Vietnam, Singapore, and Ghana for companies such as Nestlé, GlaxoSmithKline, GEA Group and Tetra Pak.  Travise possess an M.Sc. in Advanced Chemical Process Engineering from Loughborough University in the U.K, and a B.Sc. with Distinction in Chemistry from the University of Guyana.  Travise also possesses numerous certifications in project management, including Certified ScrumMaster and Certified Program Manager.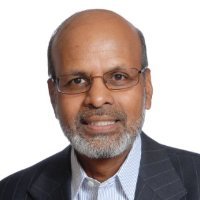 Purnesh was born in Guyana, and presently resides in the U.S.  He is a General Partner at Pangaea Ventures, where he is building emerging companies leveraging sustainable advanced materials technologies with an impact to make our world better. Purnesh previously held management and technology leadership positions in both large enterprises and startups, commercializing advanced materials products in energy, electronics, health and sustainability. He holds 9 US patents. His current startup engagements include Calysta (biotechnology conversion of natural gas into food), New Leaf Symbiotics (natural microbes for sustainable agriculture), Hazel Technologies (increasing shelf life and quality of produce) and Aeponyx (silicon photonics for optical switching). Previous company engagements included Cnano Technology (carbon nanotubes for lithium ion batteries electrodes) that completed an IPO last year and Semprus Biosciences (medical device coatings) that was acquired by Teleflex. Purnesh received his B.Sc. (Chemistry/Biology), with Distinction, from the University of Guyana, Ph.D. (Chemistry) from the University of New South Wales in Sydney, Australia and conducted post-doctoral research at the University of Delaware.