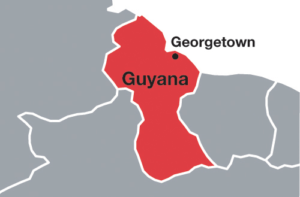 This is Guyana
With 83,000 square miles, the Co-operative Republic of Guyana is one of the smallest countries in South America.  Guyana, considered culturally to be part of the Caribbean, is a rich and diverse nation on the Atlantic coast that is bordered by Suriname, Venezuela, and Brazil.  Traditionally, Guyana's economy has been chiefly driven by exports of natural resources such as sugarcane, rice, and reserves of gold and bauxite. Today, the country's natural resources include oil.  In addition to new-found oil, Guyana is attempting to diversify its economy with ecotourism, value added agriculture and non-traditional exports, and business process and IT outsourcing, among other areas of focus. Guyana's main export partners, in order of export volume, are Canada, United States, United Kingdom, Netherlands, Trinidad and Tobago and Jamaica.
Opportunities Abound
Development in Guyana is increasingly focused on diversifying the economy and addressing workforce skills gaps.  And, as is the case in most liberalized economies, further growth and development of the economy will be fueled by expansion of the private sector.
Guyana is in a perfect position to prosper from leveraging its abundant natural resources, its highly educated and available workforce, its strong regional relationships, and its many strategic trade agreements.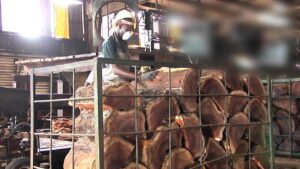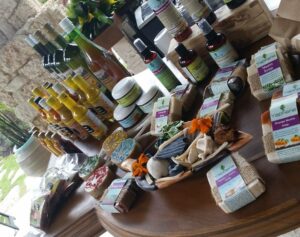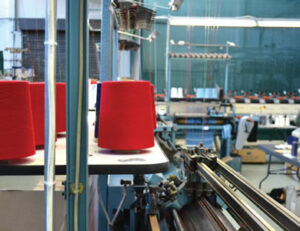 The Role of the Guyana Economic Development Trust
The Trust is an independent, U.S. based philanthropic organization, unaffiliated with any political party or organization, which incubates and supports projects to expand and enhance enterprises and workforce skills in Guyana. The Guyana Economic Development Trust's projects help fill a gap in functional 21st-Century skills training and seed funding for startup and small businesses.
Today, Guyana is on the verge of an economic revolution that will forever change the country.  The Guyana Economic Development Trust offers a triple bottom line to those supporting its mission:  U.S. tax deductibility on contributions, the ability to help equip Guyanese with the skills of the future, and the opportunity to play a direct role in the economic progression of the nation.
make a tax-deductible contribution toward these projects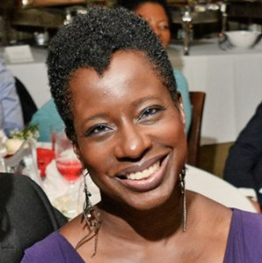 Oslene Carrington
Chief Executive Officer
Oslene was born in Guyana, and presently resides in the U.S.  She possesses over 25 years of experience that includes supporting the growth of small and medium enterprises (SMEs), serving in senior management positions at U.S. Fortune 500 companies, leading  nonprofit and educational organizations, and launching several businesses. Oslene's functional responsibilities have included organizational development, strategic planning, fundraising, operations management, technology planning, marketing and corporate finance.  Oslene holds an MBA from the New York University Stern School of Business, a B.A. in Economics from Fordham University, and has received post-graduate training in strategy and innovation from Massachusetts Institute of Technology (MIT) Sloan School of Management.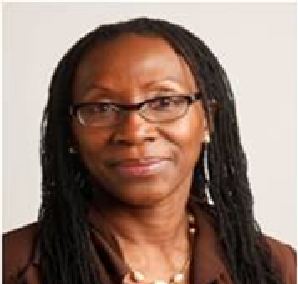 Carol Webster-Carter
Chief Operating Officer
Carol was born in Guyana, and presently resides in Guyana.  While living in the U.S. in the past, Carol's roles included Director, Program Management & Continuous Improvement at Bridgestone Americas Tire Operations and Consultant with Alexander Proudfoot, the Brooks Group, and DeWolff Boberg & Associates.  Carol also has lived and worked in Barbados for 22 years, where her roles included Managing Director, Caribbean Data Services, and Project Manager and Managing Director for Caribbean Call Centers, the first multi-channel contact center in the Caribbean.  Carol earned her MBA from the University of the West Indies and is certified PMP and Lean Mastery, and is Agile Expert Certified, SCRUM Master Certified, SCRUM Product Owner Certified, and SCRUM Developer Certified.  Carol is also a Certified Marketing Research Professional, Digital Marketing Professional and a Certified Corporate Sales Professional.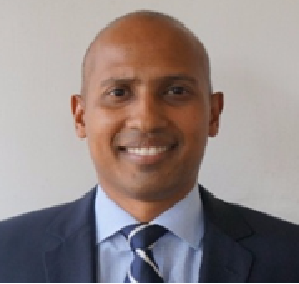 Kapil Mohabir
Advisor
Kapil was born in Guyana, and presently resides in Guyana.  He is the founder and managing partner of Plympton Farms, one of the first commercial farms in Guyana to focus on the production and export of tropical ingredients. Plympton is solely export focused and its clients are global packaged food companies in the Caribbean and the U.S.  Previously, Kapil was the Director of the Guyana REDD+ Investment Fund and served as Vice President of Mergers & Acquisitions for Moelis & Company in New York, a leading global investment bank serving corporations, governments and financial sponsors in the Americas, Europe, the Middle East, Asia and Australia, advising on acquisitions, restructurings, capital markets transactions, and other corporate finance matters.  Kapil has an MBA from the Harvard Business School and a B.A. in Computer Science from New York University.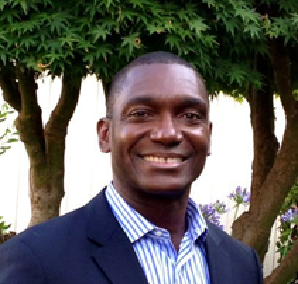 John Wharton
Advisor
John was born in Guyana, and presently resides in the U.S.  John is a technology investment professional with experience in mobile software, enterprise software, unified communications, and payments technologies.  John has previously worked in investment banking, venture capital, and private equity.  He possesses extensive experience working with emerging and mid-sized companies and in managing cross-functional teams that include engineering, finance, and marketing personnel. John has strong capital markets and commercialization expertise and is highly skilled at negotiation, deal flow, valuation and alliance management.  John possesses an MBA from the New York University Stern School of Business, an M.S. in Engineering from Cal Poly San Luis Obispo, and a B.S. in Engineering and Economics from the University of Delaware.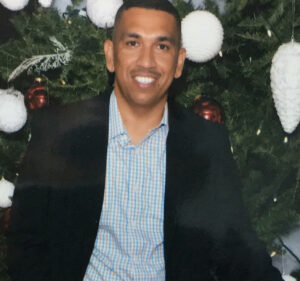 Andy Budhu
Advisor
Parmeshwar "Andy" was born in Guyana, and presently resides in Guyana.  He possesses nearly 20 years of experience in the banking sector.  Andy is a member of the Senior Management Team at his financial institution. He is also Guyana Treasury Manager for his firm's Treasury Operations, Foreign Exchange and Liquidity Management areas.  Andy is involved in strategy development, and oversees several committees, including Asset and Liabilities Management and Sales Management.  Andy has strong understanding of local financial markets, the macroeconomic, investment and small business environment of Guyana, and of the international banking sector.  Andy holds an Associate Degree in Banking and Finance from the Institute of Canadian Bankers, an MBA from Cambridge International College, and  is completing his Ph.D in Business Management from Texila University.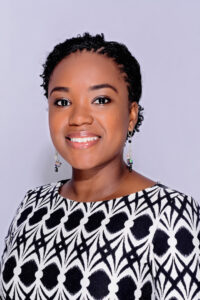 Taffi Ayodele
Advisor
Taffi Ayodele was born in Guyana, and presently resides in the U.S. and Nigeria.  She is co-founder of Thando's, a Lagos, Nigeria- and New York-based footwear design and distribution company that provides a platform for African artists to co-design shoes for women. Thando's tied for 1st place in the Beta Group at the Diaspora Demo Day pitch competition at the WorldBank in 2015.  Taffi was also the 3rd place winner for the inaugural She Leads Africa Startup Competition in Lagos and was listed in Forbes as one of the 10 Emerging Women Entrepreneurs to Watch in Africa.  Prior to Thando's, Taffi served as Director of the Office of Executive Initiatives at the New York State Dormitory Authority (DASNY), one of the largest issuers of low-cost, tax-exempt bonds in the U.S.  Taffi holds an MBA in Global Business and Entrepreneurship and a B.A. in Economics from the New York University Stern School of Business.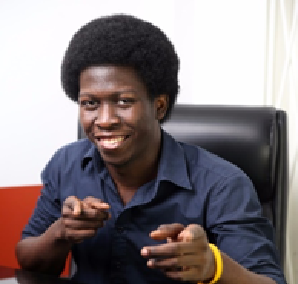 Triston Thompson
Advisor
Triston was born in, and presently resides in Guyana.  He is co-founder, partner and Information Systems Architect at IntellectStorm, an Information Technology firm based in Georgetown, Guyana.  Triston and his partners at IntellectStorm developed a mobile app that he refers to as the "Google of Guyana." The app, Directory.gy, was recognized as the official application of the 50th anniversary of Guyana's independence in 2016. IntellectStorm's Directory.gy also placed first at the PitchIT Caribbean Challenge in Jamaica. Triston is a former Fellow of Young Leaders of the Americas Initiative (YLAI), an initiative  of the U.S. Department of State.  He is a cum laude graduate of University of Guyana with a B.S. in Computer Science.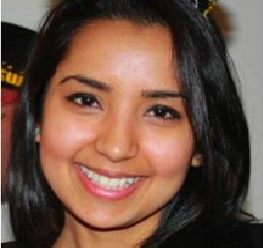 Janita Sawh
Advisor
Janita was born in Guyana, and presently resides in the United States. Her experience includes management consulting for large multinational clients in the Financial Services industry, focusing on strategy, transformation, and data analytics. She has worked for clients across the United States, United Kingdom, Mexico, France, and India. Janita earned a B.S. in Finance and International Business from the New York University Stern School of Business, with coursework and activities focused on microfinance, economic development, and social impact.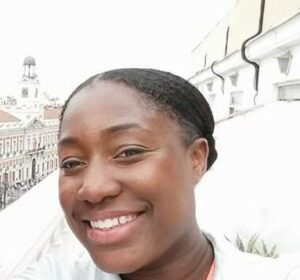 Faith Fraser
Advisor
F​aith was born in Guyana, and presently resides in the United States.  She is the founder of two startups.  Faith received her BA from Brooklyn College, City University of New York (CUNY) and her MBA in Entrepreneurship and Marketing from the Baruch College, CUNY, Zicklin School of Business. Faith has worked at the Zicklin School's Lawrence N. Field Center for Entrepreneurship, counseling small business clients and as an Adjunct Lecturer.  Currently, she is  the Director of Marketing and Partnerships for CUNY Startups, a program that assists CUNY students to launch or scale new businesses.
make your tax-deductible investment in guyana today