THE GUYANA INNOVATION PRIZE
2018 – 2019 VENTURE FELLOWS
TANDIKA HARRY

Extending the shelf life of mangoes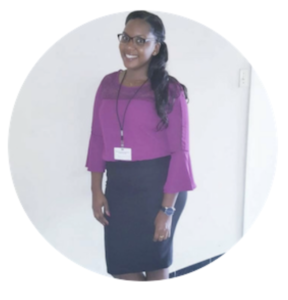 Application of beeswax and cassava starch to extend the postharvest life of mangoes
THE PROBLEM
Approximately 30-50% of fruits go wasted during postharvest handling, storage, and ripening. Climacteric fruits experiences increased respiration during maturation and are highly perishable after harvest, which results in high postharvest losses. Losses regarding quality and quantity of fruits occur at all stages in the postharvest system from harvesting to consumption.
THE RESEARCH
Guyana, traditionally, has an agriculturally-based economy with the main export crops being
sugar and rice. However, with the many challenges faced by these two industries, much emphasis is now on agricultural diversification. Guyana produces an abundance of fruits and vegetables for both the local and export markets. Although there has been no study to determine the post-harvest loss in Guyana, anecdotal evidence suggests that it is high.
THE POTENTIAL
The marketability of this perishable fruit is closely linked with the development of suitable technology which reduces the losses at different stages of harvesting and storage condition. There is scope
to make money; however, there is also a need to educate farmers and exporters in Guyana of the beneficial uses of this product.